What is a grease trap?
A grease trap is a receptacle that wastewater containing Fats Oils & Grease (FOG) flows through before entering a drainage system. The receptacle is designed to intercept or 'trap' the FOG while allowing clear water to escape.
There are many suppliers/manufacturers in the marketplace with an array of solutions. As a solutions-led provider we remain agnostic when it comes to the selection of the manufacturer and in doing so ensure we are providing you with the best solution to meet your requirements rather than a one-size-fits-all approach.
Biological dosing
Our dosing system uses a micronutrient, delivered by way of a peristaltic pump, fed into the drainage system.
This goes further to stop grease and fat build-up by utilizing indigenous microbes to consume them.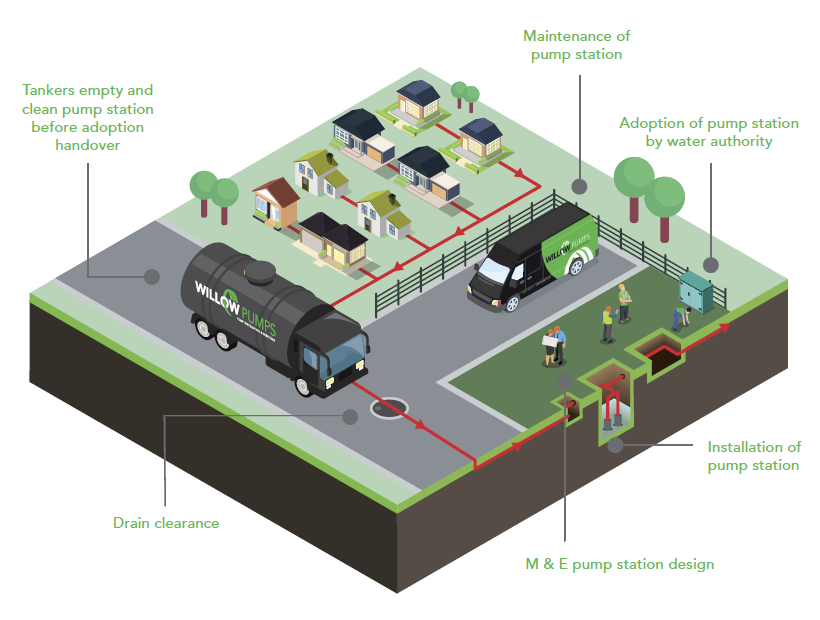 What can Willow Pumps offer you?
We can offer a full spectrum of FOG management services, including both routine maintenance and reactive emergency callouts. Our trained and experienced engineers are available to:
pre-clean before grease trap installation
install grease traps
empty and properly dispose of FOG
conduct preventative maintenance and repair work
provide consultancy, design, and surveys.