Willow Pumps are a leading provider of pump, drainage, and waste and clean water solutions in Kent and throughout the South East.
Whether you need pump station design, supply and installation, or routine maintenance and servicing, our company provides end-to-end solutions for all pumping systems.
Our professional team has over 30 years of experience and a vast range of knowledge and expertise in handling clean and waste water. We have a complete range of vehicles, so we can fulfil all the needs of our clients and support the whole lifecycle of any project.
Since 2019, we have been part of the Franchise Brands Group, so have a valuable network of partners and investment in our growth plans. Our business includes 450 dedicated engineers working across 50 depots. During 2020 alone, we carried out the supply and installation of +250 pump stations and completed thousands of pump station servicing and maintenance visits.
Comprehensive pump station servicing and maintenance in Kent
A pump station is a crucial part of any drainage network, so all pump stations in Kent must undergo routine maintenance. This can identify any blockages or unforeseen flow issues that could lead to a system breakdown.
If your pumps system breaks down, this will lead to huge costs such as demand tankering, heavy cleansing, and in some cases pump replacement.
Our pump maintenance will identify any faults, spot issues before they occur, and will ensure your system is working to its full potential. We offer both interim maintenance and annual maintenance (Major services).
You can gain peace of mind that your system is correctly maintained. We will ensure your system is compliant and will provide a detailed report after any visit.
Nationwide
With multiple depots across the UK, we provide a nationwide network of service.
Comprehensive
A full range of services and expansive fleet of vehicles allow us to fulfil all your needs.
Expert team
Experienced engineers and our dedicated wider team provide professional and efficient service across the board.
Responsive
Our 24/7 emergency callout service means we can respond to your needs quickly.
Reliable Kent pump station repair and emergency response
Our business covers the whole of Kent and throughout the UK and we are available 24 hours a day and seven days a week. If you are experiencing an emergency breakdown, our expert engineers and one of our specialist tankers can be with you quickly and efficiently to diagnose and fix any issue. We have a proven track record of expertise and are known for providing outstanding workmanship.
Our team uses high-performance equipment to ensure any issue to fix it the first time, providing an optimum solution for your needs.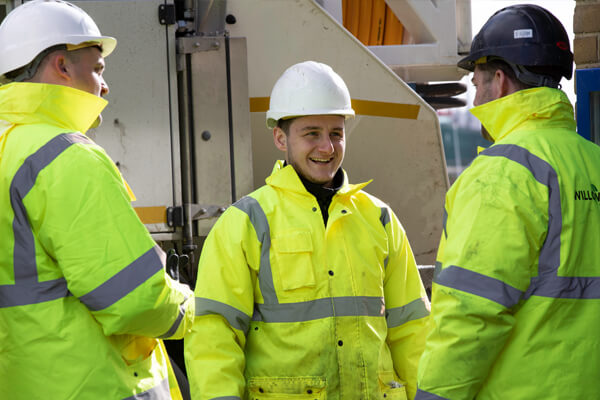 Expert pump station design and installation
Willow Pumps has a team of highly-skilled design experts who can assist with all aspects of mechanical and electrical (M&E) design for pump stations of all types and sizes. Whether you need a water authority adoptable pump station or a private package pump station, we can design a site-specific solution. All designs are cost-effective, long-lasting, and reliable. We also have an in-house civil works team, so every part of your project development is looked after.
If you choose us to supply and install your pump station any design services costs are included.
We can install all types of pump stations:
Package pump stations
Pre-cast concrete pump stations
Adoptable pump stations (SFA)
We can guide you to the right solution and if a traditional pumping station is not viable, we could design a bespoke pump station specifically for your needs.
Sewage treatment plants and septic tanks in Kent
Whether you have a cesspit or a septic tank in Kent, Willow Pumps can provide emptying, maintenance, and repairs. All forms of sewage treatment plants require regular maintenance to ensure there are no blockages and overflows and so water can be processed correctly. We can also offer expert advice and assistance at any stage regarding your sewage treatment plant.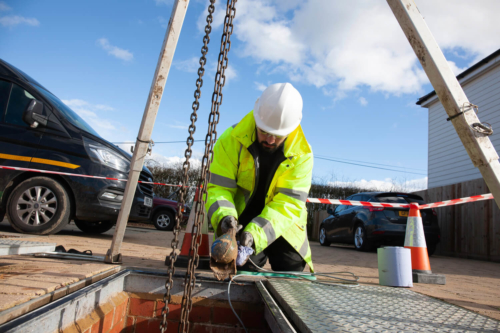 Ashford
Bromley
Broadstairs
Chatham
Dover
Deal
Folkestone
Gillingham
Gravesend
Herne Bay
Margate
Northfleet
Orpington
Ramsgate
Rochester
Royal Tunbridge Wells
Sevenoaks
Sittingbourne
Swancombe
Tonbridge
Whitstable