Do I need an adoptable pump station?
Sewer Sector Guidance (SSG) is a set of published texts that contains guidance for the design and construction of sewers and pump stations. SSG replaced Sewers for Adoption (SFA) in 2020.
Each sewerage undertaker then has a set of their own published addendums that contain guidance on their specified requirements.
As these pump stations are often offered for adoption to the relevant water authority, the cost of maintenance is ultimately taken on by them.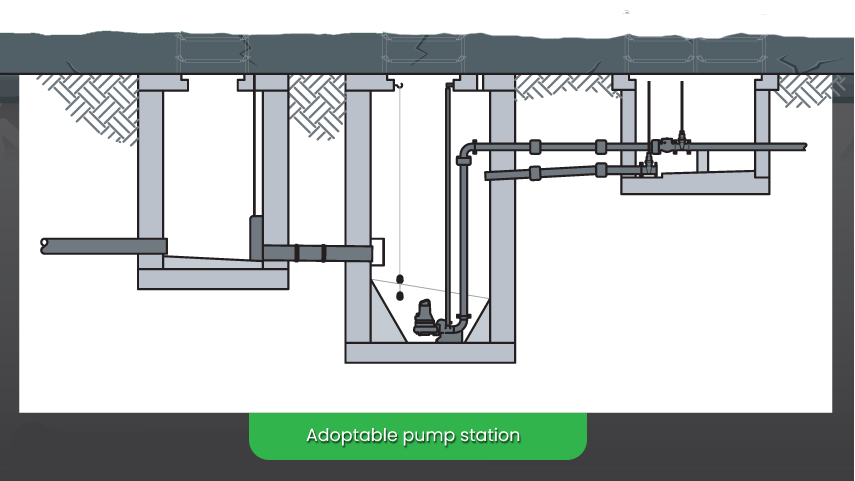 What can Willow Pumps offer you?
We work closely with all parties from the enquiry stage through to final handover to ensure a smooth transition. Through regular discussions with the water companies, we are aware of their specific requirements and have tailored the layout of our technical submission to meet these.
We offer the following specifications:
Anglian Water (SSG)
Southern water (SSG)
Generic SFA 6 & 7 & SSG Designs
Thames Water (SSG)
ICOSA Water (SFA 6)
United utilities (SSG)
Independent Water Networks (SFA6)
Veolia water (SFA 7)
Northumbrian water (SSG)
Welsh Water Dwr Cymru (SSG)
Severn Trent services (SFA)
Wessex water (SSG)
Severn Trent water (SSG)
Yorkshire Water (SSG)
South West Water (SSG)
Septicity calcs & surge analysis